No one was more surprised than Suzy Pfaff to see the for-rent ad circulating for a freshly painted, three-bedroom house near Standing Bear Lake.
That's because the house was hers — and she certainly was not trying to rent it out.
Pfaff soon would learn that an imposter had hijacked her home photos and other information, apparently from a different online real estate site where she had listed her home for sale. The thief, trying to pass off her house as his own, managed to swindle money from at least one home hunter, despite warning signs Pfaff planted in her yard. One said: "Not for Rent. Khoa Truong is a Scam. Don't send $."
Such trickery is not new to the real estate universe. But Pfaff and others familiar with the case said today's unprecedented mix of circumstances — a shortage of for-sale homes, rising rents and Covid-19 — can prompt even a skeptic to bite.
"It was almost like a perfect situation for this scammer," Pfaff said. "Because of COVID and all the uncertainty, he says he can't show the house. He's stuck out of town. … It all made the scam seem more realistic."
Even a suspicious Carrie Ennis said the affordable rent and attractive interior photos she saw on social media tempted her into taking a drive to look at the home's exterior. The imposter promised to mail keys in exchange for a rent installment ($900) and a deposit ($800).
Too many red flags for Ennis, who ended up contacting Pfaff and offering to help expose the fraud. But she said she could relate to frustrated home seekers who might at least nibble.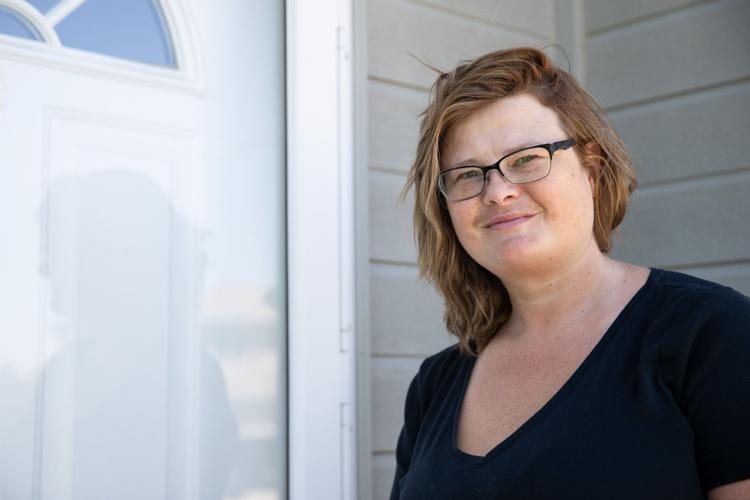 "We looked for months," Ennis said of her husband and toddler daughter. "Every time we'd find a house, somebody would scoop it out from under us."
Indeed, Omaha area real estate experts say that a scant selection of homes on the market and historically low interest rates are at times leading to fierce competition and bidding wars.
To be sure, the coronavirus slowed activity some, but homebuying has picked up. The number of Douglas and Sarpy County houses signed to a contract last month outpaced April by 27%, according to the Omaha…


Read MoreFast-moving housing market seemed like 'perfect' time for scam artist to strike |