Blackstone Group Inc. President Jon Gray has some advice for investors looking to make sense of the wild real estate market in the U.S: Don't fear a bust anytime soon.
Home prices have surged the most since 2005, cheap mortgages are encouraging buyers toward new homes, and building costs are spiking because of rising prices for raw materials. At the same time, a worker shortage means new construction is failing to keep up with soaring demand. And in commercial real estate, the wider acceptance of remote work during the Covid-19 pandemic is threatening to decimate office properties.
In spite of all that, now's a pretty good time for the market, according to Gray, who has been at the center of the biggest booms and busts in the industry over the past three decades.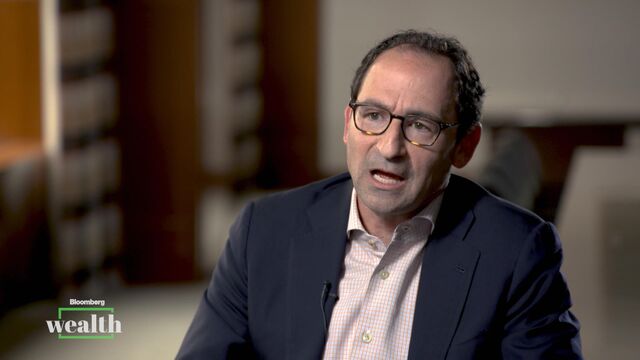 For more insights from the biggest names in investing, watch "Bloomberg Wealth With David Rubenstein" debuting July 6th at 9pm ET.
The market isn't showing the typical warning signs — too much leverage, too much capital, too much building, Gray said in the inaugural episode of "Bloomberg Wealth with David Rubenstein." There will be a "rediscovery" of cities such as New York and San Francisco, fueled by immigrants, creativity, entrepreneurship and technology, he said.
The billionaire also spoke about where he'd put $100,000 today, what to avoid pouring money into, the best way to invest in real estate and how President Joe Biden's tax policies could affect property owners.
Gray's journey at the New York-based firm began in 1992, working on M&A pitch books and ordering dinner for associates at the fledgling private equity shop. About a year later, the real estate market collapsed. Sensing an opportunity, Blackstone founders Steve Schwarzman and Pete Petersen formed a real estate business and tapped Gray, a recent University of Pennsylvania graduate who had once considered a career in journalism, to help get it off the ground.
By 2005, Gray was running the unit and spent the next 13 years building it into a behemoth with about $115 billion of assets. In 2007, he took the Hilton hotel group private, and then had to restructure the deal during the financial crisis, ultimately more than tripling the investment when Blackstone exited 11 years later.
"Be a high-conviction investor," Gray, 51, told Rubenstein, the co-founder of Carlyle Group.
The interview has been edited and condensed.
The economy has been pretty good, but it probably will head down at some point, so if I want to invest in real estate, is now a good time?
It's still a pretty good time for real estate for a couple of reasons. The warning…


Read MoreHome Price Bubble In the US? Blackstone's Gray on Real Estate, Investing